Okay I'm really sorry for not post on Friday, lost track of time, and then today I passed out early afternoon and didn't wake up until sunset…
I've been exhausted a lot lately, third trimester is kicking my butt!
That being said I do have a very late post for tonight. Willow's dainty eating, it doesn't just stop at painstakingly slow eating of popcorn kernels, but also extends to her actual kibble.
What she'll do is lay down and slowly eat her kibble with no more than four pieces per mouthful, she chews at least once per piece kibble, and she occasionally will spit out some kibble outside of her bowl and save them for last.
Don't believe me? I finally have video proof!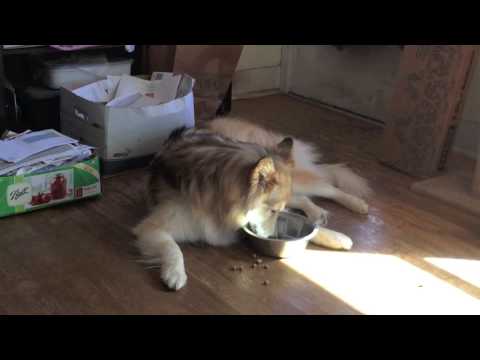 And don't forget to enter our giveaway! It ends Oct. 3rd!