So I promised I'd get to the honest kitchen's Smittens Cat Treat review, and I did. Of course it didn't go the way I would have hoped; with all four cats sitting nicely next to each other patiently waiting for me to hand out treats and focused on me/the camera the whole time with a pretty backdrop…
Nope not with these guys, I managed to corral them all in the house, that was the closest the four of them were getting.
Now before we get to the good stuff, let's go over exactly what these treats are, and the company behind them.
The honest kitchen was started in 2002 by the current CEO, Lucy, who was looking for a better way to address her pup Mosi's ear infections and skin problems, and knew that his diet played a role [much like with people]. But there was no whole-food solution out there that was easy to prep and store. So she decided to fix that, and started making Mosi's food herself via dehydrated ingredients!
Their Promise
the honest kitchen
We believe cats and dogs deserve the highest quality healthy pet food. We provide all natural human grade dog food and cat food products, using dehydrated whole foods. Our pet foods are produced in the USA from non-GMO produce, hormone-free meats and some organic, fair trade ingredients – all carefully sourced from around the world (and we NEVER use any pet food ingredients from China).

As part of our quality control procedures, we actually taste-test all our dehydrated pet food recipes ourselves, to ensure every product is just right.

But what really sets us apart is that our healthy dog food, cat food, treats and supplements are 100% human grade. (We actually have FDA approval to say to on our labels!) Our products are made to the exact same standards as the foods you eat – in a plant that actually produces human foods like cookie and muffin mixes, right alongside our products.

Our mission is to produce the highest quality wholesome, nutritious and all-natural pet food products that make a positive impact on pet health and wellbeing. We're also committed to continually raising industry standards, serving wholesome, nutritious meals to our four-legged customers and enhancing their guardians' awareness about all aspects of pet health.
Smittens Cat Treats
According to the website and the box, smittens are made out of 100% dehydrated Icelandic haddock. Yes, they do have a pungent smell of fish!  Everyone wanted a good sniff (except me).
Another bonus is the calorie count, just 1.1 kcal (kilocalorie) per treat! So I don't have to feel guilty for letting my kitties who are on diets indulge.
Now to the good stuff!
To make sure that this was as unbiased and as natural a review as possible I did feed them dinner before hand.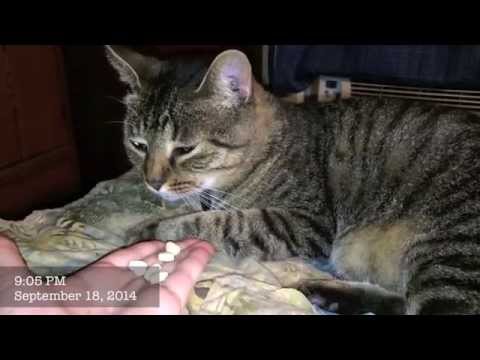 In Review
Quality treats, made from quality ingredients, I personally would say try it! But as for my cats, I can honestly say only Belle and Q.B. 2.5 liked them enough to actually eat them, Memphis and Pete not so much.
Pete does have an excuse, he has NEVER eaten treats so long as Kevin and I have been together, and rarely (read won't) eat wet when it's offered to him.
So I guess you could say two out of three recommend, since Pete probably will never like treats.
But the fun doesn't stop there! The honest kitchen has offered to let us give one lucky reader a package of smittens cat treats to try for themselves!
a Rafflecopter giveaway
  Disclaimer: We were not monetarily compensated in any way, we did receive a package of the product for review. All views and opinions are our own, and we will only ever review products we believe in and/or would be relevant to our readers.